5 Things to Know When Shipping Your Motorcycle to a Different State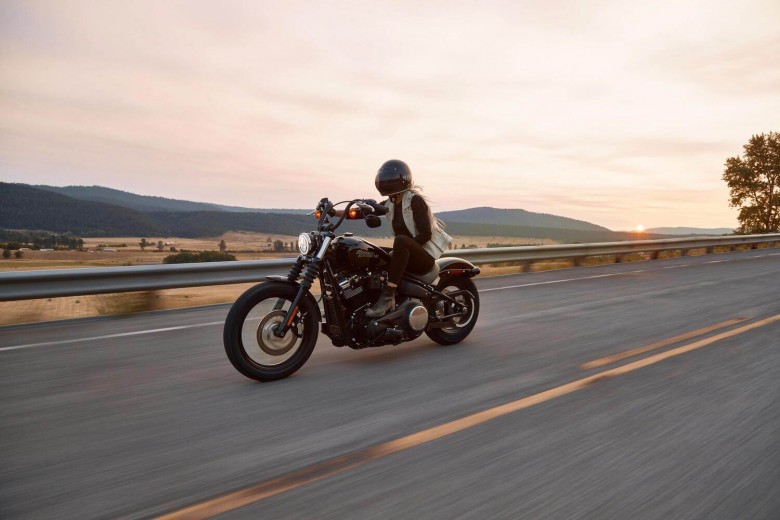 You love your bike, right? That's why it can get a little intimidating when you have to ship it, especially if it's your first time. But that's okay. However, there's really no reason to be nervous at all. Just like you, haulers also only want the best results when transporting your motorcycle to a different state. Your vehicle's a precious possession, after all. So for that, check out these five essential things to know before you ship your motorcycle across the country to guarantee it arrives safely.
1. Cost of Shipping
Obviously, shipping your motorcycle costs money. But the price depends on many factors. This includes the distance, the time frame, the size and weight of your vehicle, the delivery method, and the location. Luckily, you don't have to estimate the expenses yourself. Find a shipping company that gives free quotes. And it doesn't have to be just one. You can request estimates from multiple companies to compare their charges and figure out which one suits you best. Make sure that you only work with trusted shippers that give out transparent rates. You don't want to be surprised with hidden fees after your move.
2. Type of Shipping
Like how you ship cars, motorcycles can also be transported via open and enclosed carriers. Open shipping is cheaper. However, your bike will be exposed to the elements and road debris as they aren't fully covered. This option may work fine for cars. But it may not be the same for motorcycles. That's because most important car parts are protected, unlike bikes. Enclosed transport, on the other hand, provides full protection to your vehicle from whatever is on the road. For this reason, it would be better to pay the price of enclosed shipping if you want to ensure the safety of your motorcycle, especially when traveling long distances.
3. Hire a Trusted Shipping Company
Finding the best shipping company in your area is easily the most crucial part of safely transporting your motorcycle across the country. With that, be sure to take your time and research well. To help with your decision, here are some things to look for when hiring a shipping company:
Reputation: If a company is great at what they do, it'd normally have a positive reputation. Ask around and read through online reviews to determine which shippers people love.
Experience: Experience comes with knowledge and skill. So, you can never go wrong in working with a company that's been in the industry for a long time. Not only that, but their longevity also tells you that customers have continued to trust them over the years.
Transparency: Nothing can be more upsetting than hidden fees suddenly charged after shipping. Assure that the company you're working with has straightforward rates and that they don't vaguely answer your questions regarding the price.
Customer Service: You'll want to work with a company that sticks with you the whole process, is prompt in giving updates, and is quick to answer your questions. This way, the move can be smoother and less stressful.
When leaving your motorcycle in someone else's hands, you need to make sure you can trust them. Fortunately, there are a lot of good options out there. But be careful as there are also a few unprofessional ones.
4. Preparing Your Motorcycle
Whether you're choosing open or enclosed shipping, there are some things you'll need to do to ready your motorcycle for transit. Need help with that? Follow this simple guide.
Empty the Fluids
Shipping a motorcycle with a full gas tank poses risks. So, drain it until almost empty. You should also consider doing this to other fluids like engine oil and coolant.
Deflate Your Tires
Less air pressure on your tires will help reduce the impact it takes on the road. However, don't deflate it too much, as this can make it vulnerable to damage.
Photograph Your Motorcycle
Before taking it to the shipping company, take photos of your vehicle. This can be used as evidence if the unlikely case of an accident ever happens. You can never be too sure.
Remove Accessories and Non-Essentials
Having plenty of unnecessary items attached to your motorcycle during transportation can cause damage. You wouldn't want that, would you? Take it all off and bring them with you in a separate box.
5. Questions to Ask
One of the best ways to determine the best professional motorcycle transporters is pretty easy – asking questions. But what are the right questions to ask? Here are some examples:
How is your bike secured?
Do you have insurance included in your services? What type of insurance?
What type of vehicle would transport your motorcycle?
How can you track your bike?
Will there be additional costs? What will it be?
Based on their answers, you can find out which ones are competitive, honest, and trustworthy. Don't be shy in your queries. These are only a few, and you can always ask some more.
Round-Up
Shipping your motorcycle to another state isn't difficult at all once you know what to do. So, don't complicate things. Search for an excellent motorcycle transporter, form a budget, select the type of shipping, prepare your bike for transport, and ask the right questions. Do all these, and you're good to go.